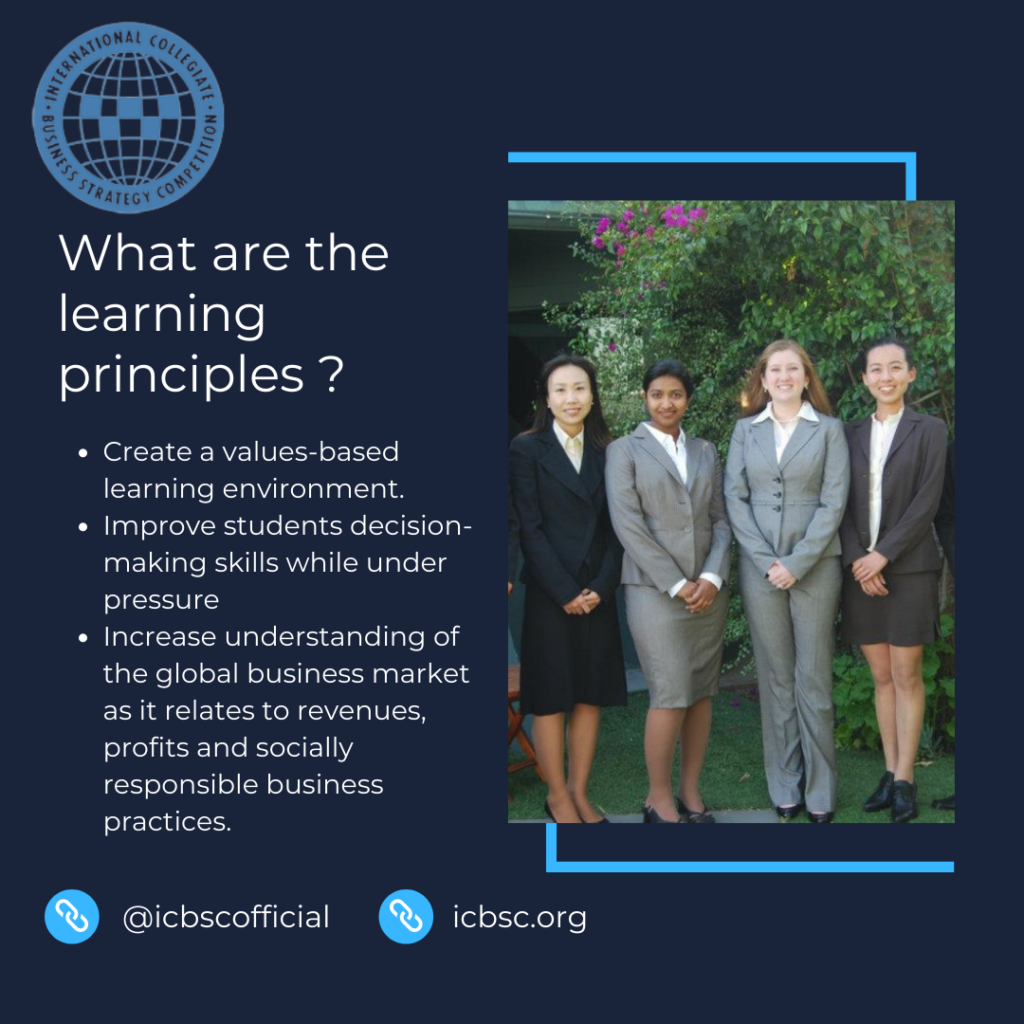 It is our goal to make it easy for new participants in the ICBSC to send a team to the Competition.   Please let us know if you would like to see any support that is currently not offered.  Below is a link to and general description of the support materials available.
Here you will find a page of materials for getting started with building support at your university to send a team.  You will also find a number of documents such as flyers for posting around campus to encourage students to apply to be on a team to represent the school or to come to an information meeting.  In addition, we have provided advisors with a sample application package which they can use or modify.  We have found that asking students to actually apply to be on a team improves the quality of our team members and increases the visibility of the Competition on Campus.  We have also provided some testimonials from advisors who have brought teams to the Competition about how beneficial the Competition was for them personally and for the university.
We feel that it is extremely important to support students as support increases interest and visibility for those who are a member of a team or thinking about applying to be one.  It also means that it will be easier for advisors to recruit students to apply to be on teams.   To this end we have included student testimonials and a You-tube video made by students.  We now also have a Facebook page and, during the running of the competition, the home page has the Competition Connection link that will allow friends, family, classmate and others from their university to follow their teams and provide support while the Competition is going on.  You may wish to click on the Competition Connection tab to view the kind of reports that are generated.  Each simulated quarter of operations/decison-making generates a report for each world in the competition.
Please take some time to review these materials.  We think you will find them to be very helpful.