Frank McEnulty, Lead Judge
Frank McEnulty is an experienced executive with an extensive background in finance and accounting, multiple location management, real estate development, workout and mediation, presentations and public speaking, cash management, property management, business startup, development and operations
Mr. McEnulty's current position is as President and CFO of Meghan Matthews, Inc., Pacific Palisades, CA, a privately-held investment company for two high net worth individuals with a diverse business portfolio which has included mortgage loans, real estate, consulting, business start-ups, consumer products, manufacturing, restaurants, magazines, entertainment and clothing. He serves on the Board of Directors for Ojai Oil Company, Oxnard, CA. Mr. McEnulty also teaches both Finance and Management classes at CSULB.
Mr. McEnulty has a B.A. from CSU Long Beach and an MBA from the University of Southern California.
This is Mr. McEnulty's 7th year judging for the ICBSC.

Curt Williams has worked in the high-tech industry for close to 35 years. Having recently retired from Intel Corp. after 25 years as a Director of Supply Chain Operations for Boards & Systems Manufacturing in support of the Data Center. Along with Supply Chain Management, Mr. Williams' career has spanned Distribution Sales & Marketing, Finance and Business Development. Curt
has worked internationally across four continents for most of his career working closely with customers, distributors, manufacturing partners as well as Internal Stakeholders.
Curt holds a BA from the University of California – San Diego in Modern European History with an emphasis in Nuclear Arms Control and an MBA from Sacramento State University.
Mr. Williams teaches Supply Chain Management at CSU Long Beach. This will be his 10th year as a judge.
Steve is am an experienced lawyer with in-depth knowledge of law, business, business development, technology. He takes entrepreneurs from idea to execution; from bootstrap to funding and beyond. As a former Enforcement Attorney with the SEC, he keeps clients compliant when raising capital.
In addition to stints with boutique securities laws firms, Steve served as in-house counsel with several publicly traded and pre-IPO companies in San Francisco and the Silicon Valley in both a legal and business development capacity, including National Semiconductor and MP3.com. Currently he is Specialty Securities Counsel to Exemplar Law, LLC.
Steve has taught scores of classes for entrepreneurs at CEO Space International, voted a "Top 5 Must Attend Rapid Growth Entrepreneur Conference" by both Inc.com and Forbes. Steve also served as a mentor with Next Gen Summit, the largest millennial entrepreneur group in the US. Steve has been a judge at ICBSC off and on for nearly 20 years.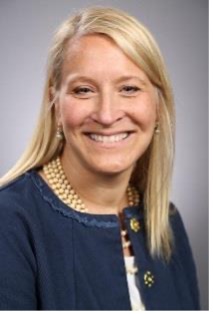 Ms. Fedor, with 30+ years in the technology and financial industries, pursued her first passion in 2019 by starting Donna Brann Interiors, an interior design firm in Scottsdale Arizona. The firm is growing fast.
Prior to her change of career, Donna was VP of Corporate Development at Life365, Inc., an emerging remote monitoring healthcare company in Tempe, Arizona.
Before 2017, Donna led the Digital Health and Healthcare IT practice at WaveEdge Capital, a Bay Area-based boutique healthcare investment bank where she led acquisition, capital raise and partnership transactions.
Fedor was the founder and lead strategist at The Arden Group, a strategy and business development consultancy focused on digital healthcare. Prior to founding The Arden Group, she was Healthcare Strategy Director at Jabil, a $16b global design and manufacturing company. Prior to Jabil, she developed and directed strategic planning at Flextronics.
Ms. Fedor is a published healthcare and strategy free-lance journalist. Donna holds a BS in Electrical Engineering from Boston University. This is her 16th year judging the ICBSC.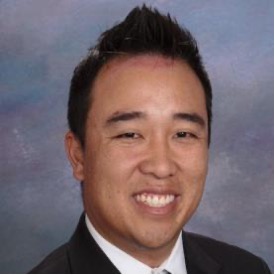 Jimmy is a former M.B.A. student at the California State University of Long Beach. Jimmy is as former ICBSC student/competitor and was part of the first-ever winning team for CSULB. After graduation, Jimmy started his career in taxation as an auditor with the California State Board of Equalization. As an auditor, Jimmy conducted audits on various companies ranging from the local restaurants to multimillion- dollar corporations. After five years at the B.O.E., Jimmy then moved to private accounting at various consulting and C.P.A. firms representing clients in audit defense, conducting internal audits, and educating the public about indirect tax. Currently, Jimmy is the indirect tax manager for a multi-billion dollar E-commerce corporation located in the City of Industry. He holds a B.A. in Finance from San Diego State University and an M.B.A. from CSULB.
This is Jimmy's 3rd year as a judge for the ICBSC competition.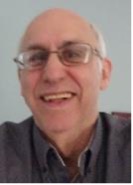 William Biggs, Lead Judge
Bill Biggs earned his BA in Economics (Muskingum College), MBA (Duquesne University), and PhD (Penn State). He held faculty & administrative positions during his 38 year career. He developed a belief in the value of computer simulations, as a graduate student, running a company modeled on the steel industry. He has experience with hundreds of computer simulations as a user, researcher, evaluator, and co-author. He has taught most of the undergraduate business courses, which combined with his computer simulation background, prepared him for the strategic and integrative nature of the capstone business policy course.
Now retired, Bill reviews articles for professional organizations and journals, and applications for the Fulbright Specialist Program. He is a Tax Consultant under the VITA Program through AARP.
This is Bill's 4th year as an ICBSC judge; however, he was the advisor for more than 20 teams from Arcadia University, and 10 teams involved in two similar competitions.
Dame Shellie Hunt is Founder and CEO of the Women of Global Change, Success is by Design LLC, ReMake MY Life LLC, Phoenix Flight Films, & multiple other companies. She is a Global Entrepreneur, Business Strategist, International Speaker, author, and TV executive producer. In 2014, the special honor of knighthood was bestowed upon Dame Shellie Ann Hunt by the Order of St. John. She is the proud recipient of the 2015 Lifetime Achievement Award from President Obama, along with the 2013 Humanitarian Award at the World Congress Center. Additionally, The Women of Global Change has received awards for special recognition of service by 5 sitting US Presidents.
As the First Lady of Entrepreneurs, she has served well over tens of thousands of women and children worldwide in communities & outreach programs. Shellie served on the national board of National Women's Political Caucus, hosted the 2014 EMMA Awards, is a lead mentor in the Billionaire Adventure Club, and is an expert for Forbes.com. Her other appearances are numerous and include CBS, ABC, USA Today, CBS MoneyWatch, Beyond the Dow, HLN and many others.
This is Dame Hunt's 8th year as a judge for the ICBSC.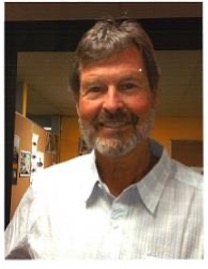 Russ holds a degree in accounting from California State University, Long Beach. He served in the U.S. Army as a 1st Lt. in the finance corps, then worked as a CPA in the firm of Windes & McClaughry. He was a partner from 1970 to 1990, In 1986 he was elected managing partner. In 1990 became president of Body Glove Intl. When Body Glove was sold in 2016 he remained president of the parent company, Dive N' Surf, Inc. Russ served 8 years on the Manhattan Beach City Council, including 2 terms as Mayor. He also served as president of the Manhattan Beach Chamber of Commerce, and co- founded the Leadership Manhattan Beach program.
Russ has received many awards, including Citizen of the year in Manhattan Beach, and Citizen of the year for the South Bay. Russ was picked as one of the top 50 graduates of El Camino College & is in their Distinguished Alumni Hall of Fame, He also is a Distinguished Alumni of Cal State Long Beach.
This is Mr. Lesser's 2nd year serving as an ICBSC judge.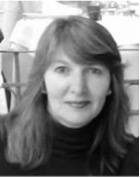 Gabrielle Capolupo, Lead Judge
Ms. Capolupo currently works in the Engineering Office of the CTO for Juniper Networks. In more than 15 years with Juniper, she has had roles ranging from managing all software releases for Juniper's main operating system (Junos), managing the Junos Architecture board to managing Juniper's Distinguished and Principal Engineering communities. She is currently program managing the development of an end- to-end full lifecycle provisioning application. She is also the co-chair for Juniper's Global Women's Affinity Group Network.
Previously, in 11+ years with Cisco Systems, Inc., she was a Senior Engineering Manager for the IOS Packet Engineering Group, responsible for large-scale, corporate wide software infrastructure planning and implementation. In addition, she remotely managed the Edge Services software teams in Bangalore, India, and the collective engineering teams for the leading Broadband Aggregation platform. Prior to Cisco Systems, Ms. Capolupo spent over seven years in various positions at Novell, Inc.
Ms. Capolupo received her Master of Business Administration degree from San Jose State University and her Bachelor of Arts, cum laude, from the University of Massachusetts at Amherst. She has been on the Dean's Advisory Board for the SJSU Lucas College and Graduate School of Business since 2017.Ms. Capolupo has been a judge for twenty eight years.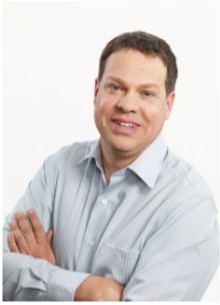 Mark J. Rowen is an investment advisor and manager at Rowen Capital Management, LLC. Prior to launching his firm in 2010, he was VP of Investor Relations at eBay Inc. for 3 years. Mr. Rowen spent a decade on Wall Street prior to joining eBay, as Senior VP and Senior Analyst for the Internet & Specialty Retail-Hardlines sectors at Prudential Equity Group, and as an analyst at Salomon Smith Barney.
Mr. Rowen was ranked by Institutional Investor as a top analyst in the Internet sector in 2005. He was honored as the top ranked analyst for the Internet sector (and as one of the top analysts in any sector) in the Wall Street Journal's "Best On The Street" report in both 2002 and 2003.
Mr. Rowen began his career as an entrepreneur. As founder and president of an apparel manufacturing firm for over 15 years, his company supplied sportswear to major retailers such as Federated Department Stores, J.C. Penney, Dillard Department Stores, and Limited's Structure division.
Mr. Rowen holds a B.A. degree from the University of Tennessee at Chattanooga, and an M.B.A. from Columbia University, where he graduated valedictorian of his class. This is Mr. Rowen's 3rd year as a judge.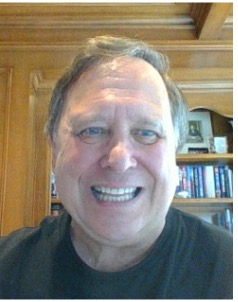 Mr. Garnreiter has over 42 years of business, financial and consulting experience spanning numerous industries, including financial services, healthcare, food service and entertainment, mining, manufacturing and services companies. Additionally, Mr. Garnreiter has held senior corporate leadership responsibilities, including Treasurer & CFO of a publicly traded restaurant operating company, and recently retired as Treasurer of a large, Western Region Food distribution Company.
Mr. Garnreiter is currently an independent member of the board of directors for 3 public companies, and a large not-for-profit Health System. He holds numerous committee positions on these boards, including chairman of the board for Axon International. In 2002, he joined Main Street Restaurant Group ,a $225M operating company, as its CFO. Main Street This is Mr. Garnreiter's 9th year as a judge for the ICBSC.
Dr. Teresa Segura is the Space & Connectivity Principal in the Boeing HorizonX Portfolio Development organization, focused on value creation, new technology insertion, and project management for the portfolio companies.
Prior to joining Boeing, she served as Vice President of Business Development and Strategy at Accion Systems & led corporate strategy, sales, and partnerships. Previously, she was Director of Marketing & Sales for Space Systems/Loral (now Maxar Technologies) responsible for sales strategies for customers in Asia and the Americas. Before joining SSL, she was a business development campaign manager for Northrop Grumman Aerospace Systems and led engineering design and capture for spacecraft missions targeted for the solar system.
Early in her career, Dr. Segura held various space science positions within NASA and Academia, publishing several papers on the climatology of Mars. Dr. Segura earned her bachelor's degree in astrophysics from Columbia University, and her Master's and Doctorate in astrophysical, planetary, and atmospheric sciences from the University of Colorado-Boulder.
This is Ms. Segura's 2nd year judging for the competition.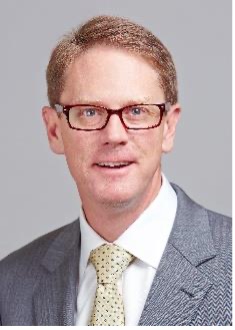 Chris is a Partner in the Advisory M&A practice at PricewaterhouseCoopers. Chris focuses on M&A integration, divestiture management and separation, and large-scale business transformations in deals typically valued over $5B. He assists clients in capturing deal value from transactions to position companies for accelerated growth. Chris is the US and Global lead for PwC's
Integration Management Office (IMO) service offering and also a national leader for PwC's Human Capital M&A Integration service offering. Prior to PwC, Chris' experience includes Flextronics, serving as the campaign manager for both a US Congressional and Gubernatorial campaign, and worked at Andersen Consulting (Accenture) where he lived abroad in multiple European countries.
Chris holds an undergraduate in economics from the University of the Pacific and an MBA from the University of San Diego. Chris has also served as an adjunct professor of Management and Organizational Behavior at the University of San Diego School of Business.
This is Mr. Cook's 10th year as a judge for the ICBSC.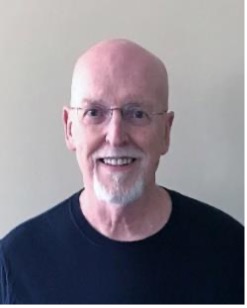 Bob is a widely recognized leader, author, and speaker with strong communication, negotiating, and team building skills. He is now providing consulting services on the TSMC semiconductor construction project in Phoenix for PCM Consulting Inc. Prior to joining PCM Consulting, he traveled to 19 different countries directing mega carbon capture and renewable fuels projects while also consulting and promoting his book, Avoiding the OS Phase, now in its second printing.
Throughout his career, he has helped corporations implement effective organizational change, and has worked with numerous Fortune 500 companies in a number of industries.
Previously, Bob held the senior leadership position in an information systems and computer operations organization where he led 330 professionals as they developed and thrived in a boundaryless organization. Bob also served as adjunct professor with Idaho State University in the field of organizational behavior.
Bob is a Civil Engineer, holds a MBA and a certification as a Project Management Professional (PMP), and maintains distinction as a Certified Cost Professional (CCP).
Mr. Bain has been a judge for enough years that we have lost count.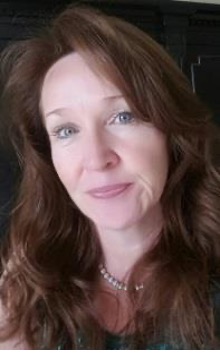 Ms. Hatfield graduated from UCLA with a degree in Psychology and a minor in Business Administration. Upon graduation she spent three years managing residential income properties where she gained valuable leadership skills.
Ms. Hatfield earned an MBA with concentrations in Project Management and New Ventures from the University of San Diego. For the past 23 years she was the Vice President of Pacific Horizon Property and Financial Group. She had a variety of duties which included but were not limited to, investment fund management, financial analysis, loan underwriting and real estate sales and development. She briefly worked with CAHR Services as a Senior Recruiter and she's currently on sabbatical. This is Ms. Hatfield's 20th year as an ICBSC judge.