An Invitation to Participate in the Competition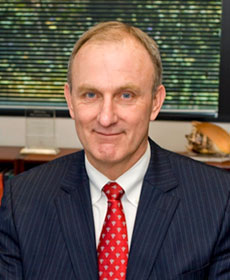 Michael Solt, Dean, College of Business Administration, California State University Long Beach
Welcome to the website of the International Collegiate Business Strategy Competition. The College of Business Administration at California State University, Long Beach, is proud to be the host of this extraordinary competition.
Each year our students, whether or not they bring back a trophy, tell us that the Competition has been the single most rewarding experience of their college career. Some have said that the greatest benefit was the opportunity to apply academic concepts to realistic, practical decision making; others have indicated that the greatest benefit was being an integral part of a closely knit, finely honed team that achieved success only through joint effort; and still others have reported that the opportunity to network with students from all over the world has been the most rewarding part of their experience.
As Dean, I have personally seen the satisfaction and fulfillment that is generated by sending teams to the Competition. Our college benefits from the excitement and engagement that participation creates on campus. Knowing that our teams have done well has definitely been a plus in recruiting students to represent CSULB and student interest grows each year. Some of our graduate students have told us that our participation in the Competition was one of the determining factors in choosing to pursue their MBA at CSULB!
I find that one of the greatest benefits of participating in the competition, has been to give our students an edge in their job searches. Students listing the competition on their resumes have discovered that it has helped them land a job. Some have even reported that they later interviewed with one of the judges. Today's tough job market means that the value of our investment is multiplied many times.
Please take a few moments to learn more about the ICBSC and read the testimonials from students and advisors who have participated – all located on this website. I look forward to seeing you in April!